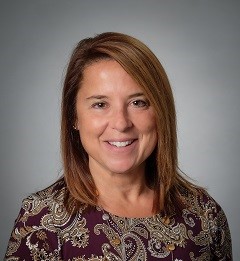 Helping people plan FOR their retirement;
Help them through the PROCESS of retiring;
then, Guiding them THROUGH their retirement.
When making decisions regarding your retirement, at age 30 or 65, it is important to work with someone that you trust; that makes you feel confident and reassured in your decisions. When I sit down with my clients, the first thing I want to learn is about them.
Who

are they?
What is most important in their lives?
Who is most important in their lives, and

How

do they want to protect them?
My clients appreciate an open, values-directed approach of a woman who listens to their needs and applies thoughtful planning. We work together to develop a written plan based on their goals and needs. They appreciate that their questions are addressed in a timely manner and understand why they are invested as they are.
"What I love the most about my job is helping people plan their journey to retirement, then watching it all come to fruition. " –Darla Wise
Financial Advisor
Investments
Retirement Planning and Strategies
Life Insurance and Annuities
College Funding
Roth and Traditional IRA's
Charitable Giving